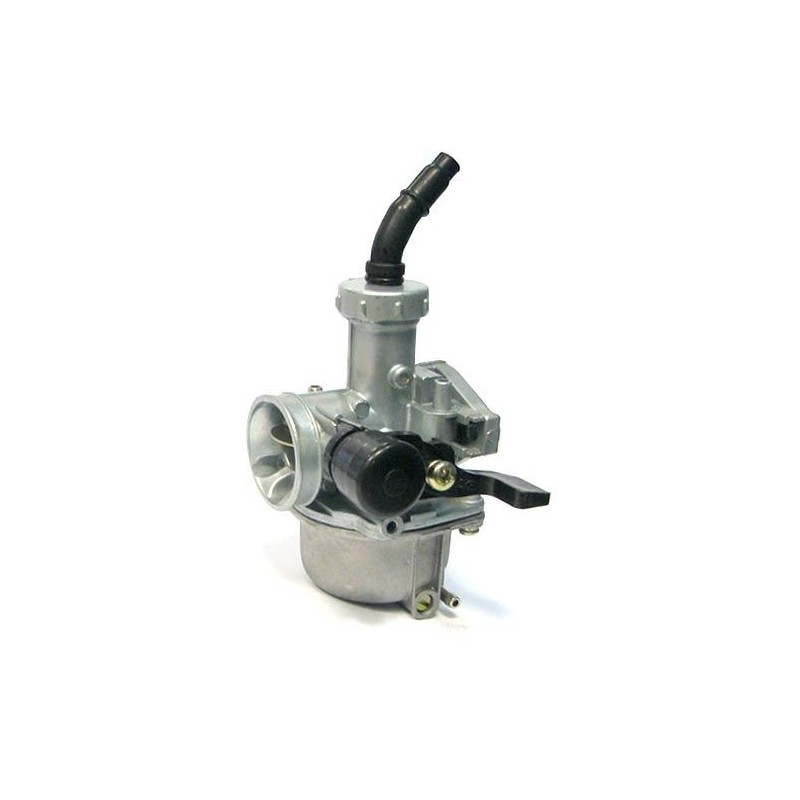  
Carburettor 22
This carburetor is pre-set for Dirt bike, to have a good performance to an engine of 90cc or 110cc. The petrol (fuel) is the SP98 or SP95, attention to SP95 E10.
Diameter of venturi (bushel) = Ø 18mm
Outer diameter mounting-air filter = Ø 35mm
Inner diameter of output registration = Ø 21.5mm
Hole spacing of fixing : 48mm
Supplied with hose full
Dimension : 64mm x 75mm x142mm (length x width x height)
No customer reviews for the moment.
Customers who bought this product also bought:
14 other products in the same category: