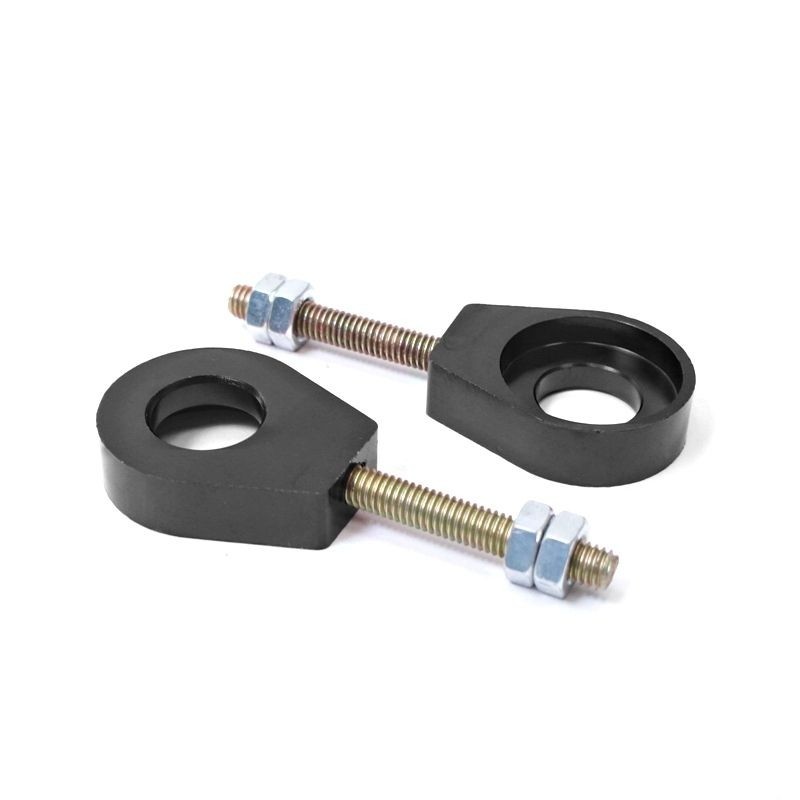  
Chain tensioner Black - ø12mm
Chain tensioner for Dirt bike. To retension the chain backwards must starting the wheel at the rear by loosening the axle of this wheel. It is then very important to check the cue points for this axis on the swing arm, so that the wheel starts to cross, if you do that. You meet gradually over the course of the individual systems, the the voltage from each side of the wheel.
Aluminum size mass
Length of thread : 47mm
Diameter hole : Ø 6mm
Inner diameter : Ø 12mm
Color : Black
No customer reviews for the moment.
16 other products in the same category: