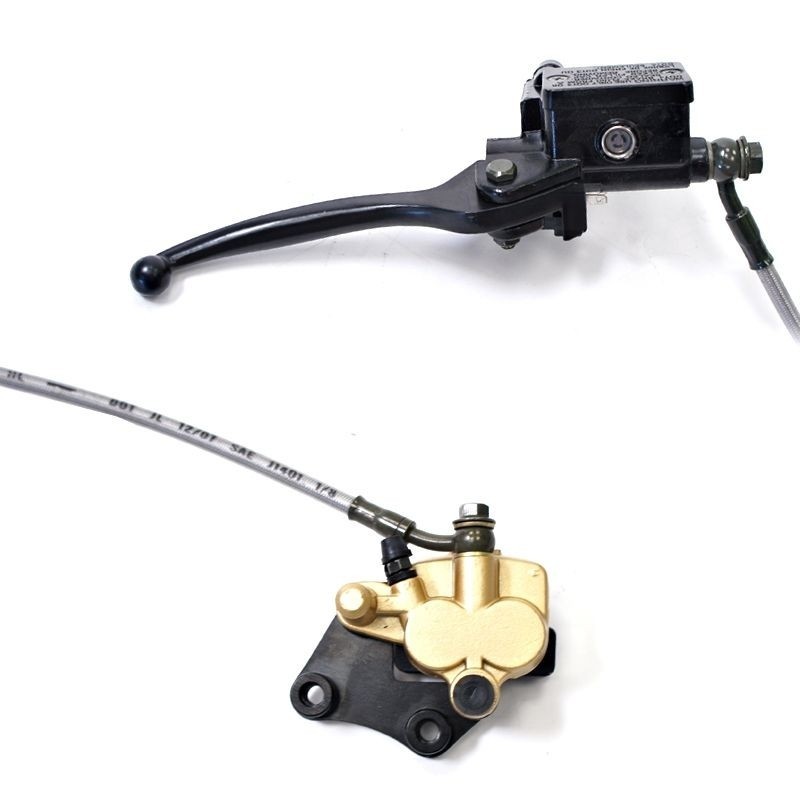  
Brake system front
This brake is suitable for the Dirt bike.
The brake cylinder shall be fixed on the handlebar and the mounting of the stirrup on the foot of the fork on the left. The brake is ready to use (deaerated).
caliper

Brake cylinder

Brake line brake

Double-piston
Hole spacing of fixing : 44mm
Supplied with brake pads
Supplied with mounting bracket
Supplied with Banjo + sealing (diameter 8mm thread)

Color Dutch oven black
Lever Black
Banjo 10mm

.

.

Length : 1050mm
Banjo : ø10m
Banjo rear axle : ø8mm
Aviation hose

 
.
No customer reviews for the moment.
9 other products in the same category: