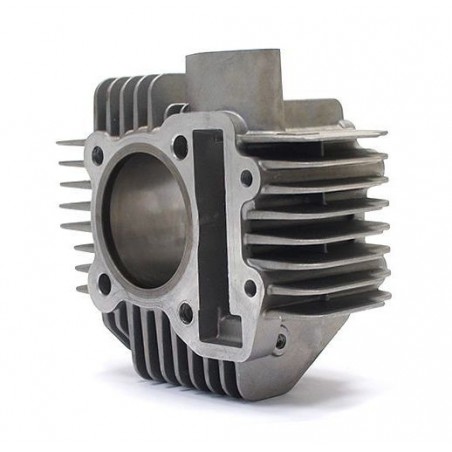  
Pit bike Cylinder YX 150/160cc Dirt Bike Mini Moto Cross
The cylinder of a Dirt bike, and the Central element of the top of the engine in which drives the piston. This cylinder fits only for the engine Dirt bike YX in the 150cc or 160cc with an engine number starting with 1P60, his fins can cool the air and the engines faster.
- Material : Aluminum
- Hole : ø 60mm
- Length of cylinder : 78,8 mm
- Total length with t-shirt : 99mm

If you change your cylinder :

Shirt out-of-round
Shirt striped

Provide for the replacement of the cylinder head gasket, gasket, bushing, and piston / piston rings (if necessary), then drain your engine with the oil 4-stroke 10w40/50 motorcycle
No customer reviews for the moment.
16 other products in the same category: