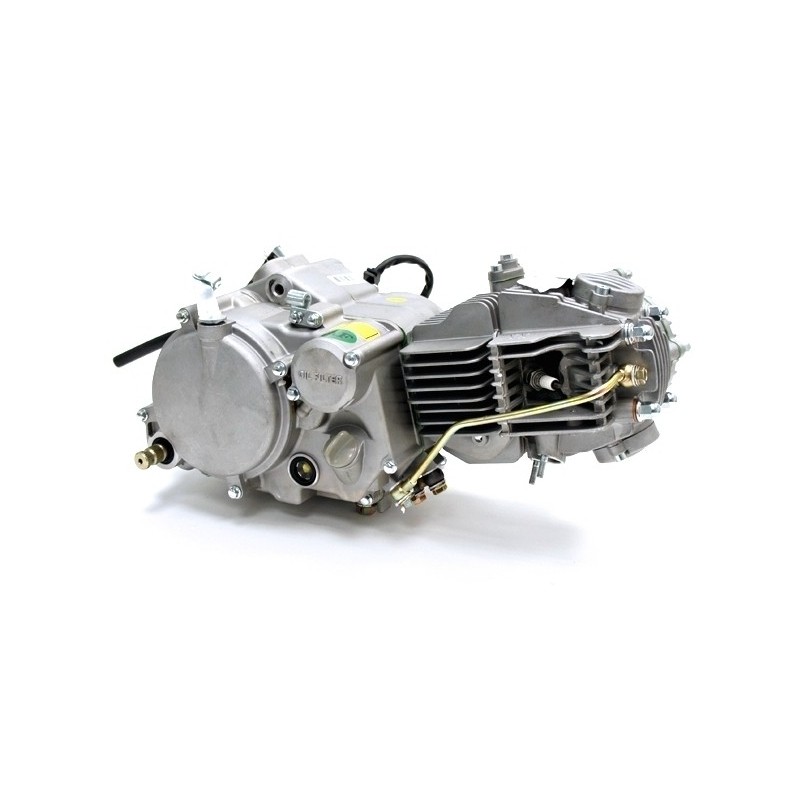  
YX 150cc V3 - manual clutch N1234 (1P60)
This engine is the same for all Dirt bike, it 15ch, pack, 4 speed (N1234) starting with a clutch manually-Jack, ignition racing (Mini-Rotor type Daytona) contains the outputs of the light that is he in the category of engines of competition, the very Pit bike, change the oil spread on the championship engine recommended oil 4-stroke 10w40 and a shrinkage of 2, fuel SP98.
Engine : 150cc, Mono-cylinder, 4-stroke
Cylinder head type KLX
Ignition : Mini-steering wheel type Daytona (with lighting)
Valves : Ø 28 mm and Ø 23mm
Cooling : Air / Oil
Gearbox N1234
Clutch : Manual
Sprocket : 15 teeth / shaft Ø 17mm / 420
Start : Kick
Hole : 60mm x 53mm
Max power : 10 kW for 9500 tmin or 15ch
Max. torque : 11,2 N. m at 7500 tmin
Clutch : 5 slices, Start Jack
Oil capacity : 950ml
Weight : 22kg
Scope of delivery :
Housing ignition
Kit, gasket carburetor
Gasket-cover ignition
Intake connection Ø 27mm
Kickstarter steel
Gear lever steel, pull-out
No customer reviews for the moment.
16 other products in the same category: