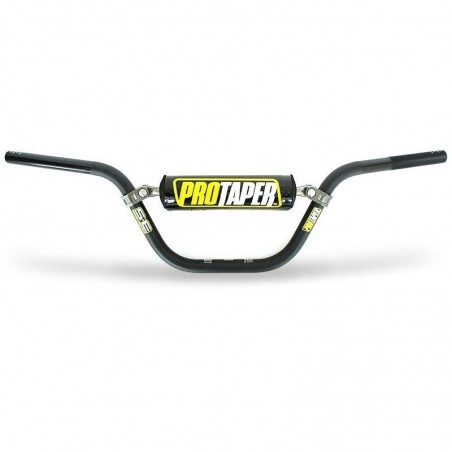  
Handlebar PROTAPER Seven Eight ø22mm - Black
You want the "classic", the bar is on a handlebar of the utmost importance to your eyes, and you don't want to invest, I can arm, and even less in the fork bridge ?
We have for you the handlebar is ideal.
The SE ( Seven-Eight", i.e., its diameter in inches ) combines all the qualities of his two brothers, the EVO and the CONTOUR :
The aluminum 2014T6, the material used in the air-and space travel, the left side is knurled to provide a better grip for the grip rubber, the ends of which are pre-made tracks, so that you are cutting your dimension, a foam-handlebar-rubber outsole high-density processing.
Model : PROTAPER THEMSELVES XR50 / CRF50.
- Material : Alu 2014T6.
Width : 724mm.
Height : 171mm.
- Foam-arm-incl.
- Total weight : 896gr.
No customer reviews for the moment.
16 other products in the same category: