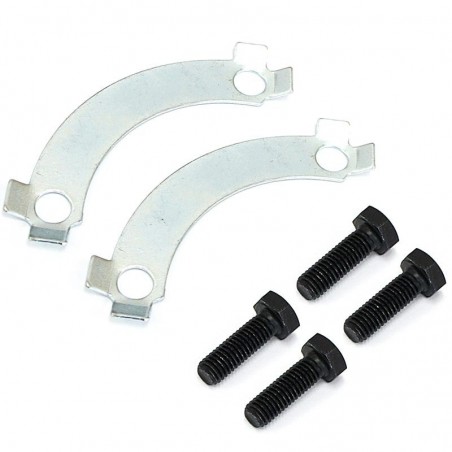  
Sprocket Bolt Locking Plate Kit
This game kit with these boards screws you can block to prevent the 4 screws on the crown as well as a loosening due to vibration of the motorcycle.
Only suitable for a crown with a hole spacing of 90mm diagonal or 65 mm square.

Content of the package :
4x screw, hexagon head in 13mm.
2x circuit boards made of steel.
Dimension (see image):
A : the hole spacing is 65mm.
B : diameter ø8,5mm.
C : diameter of thread ø8mm.
D : length of thread ø25mm.
Installation :
1. Set the turntable on the crown.
2. Screw the 4 screws through the deck.
3. Align the slats of the deck to the screws.
No customer reviews for the moment.
16 other products in the same category: