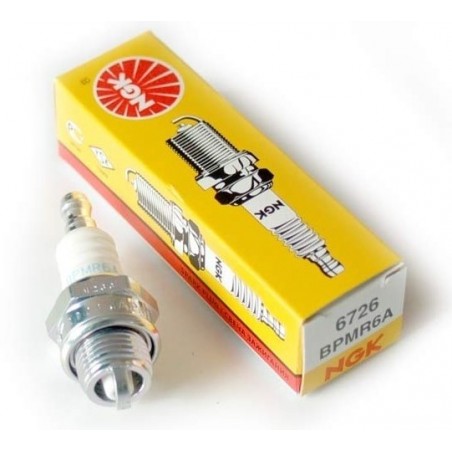  
Spark plug NGK BPMR6A Mini Moto
Spark plug NGK BPMR6A for combustion-engine-2-stroke-to-date base short. This candle NGK fits quite well as a substitute for a candle NGK BPMR7A in the winter, because it is a candle warmer. This spark plug fits the scythes on the engine, chain saws, hedge trimmers or blow moulding machines thermal brands-tool-thermal, such as Alpina, Blitz, Béal, Dolmar, Husqvarna, Jonsered, Shindaiwa, Solo, Stihl, Tromeca or Xenoah.


Description spark plug NGK-ref : BPMR6A
- thread diameter : 14 mm
- thread length : 9.5 mm
- wrench : 21 mm
model type compact insulation celebrities, and resistance integrated
- thermal index of the spark plug : 6 (warm, ideal in winter)
No customer reviews for the moment.
16 other products in the same category: