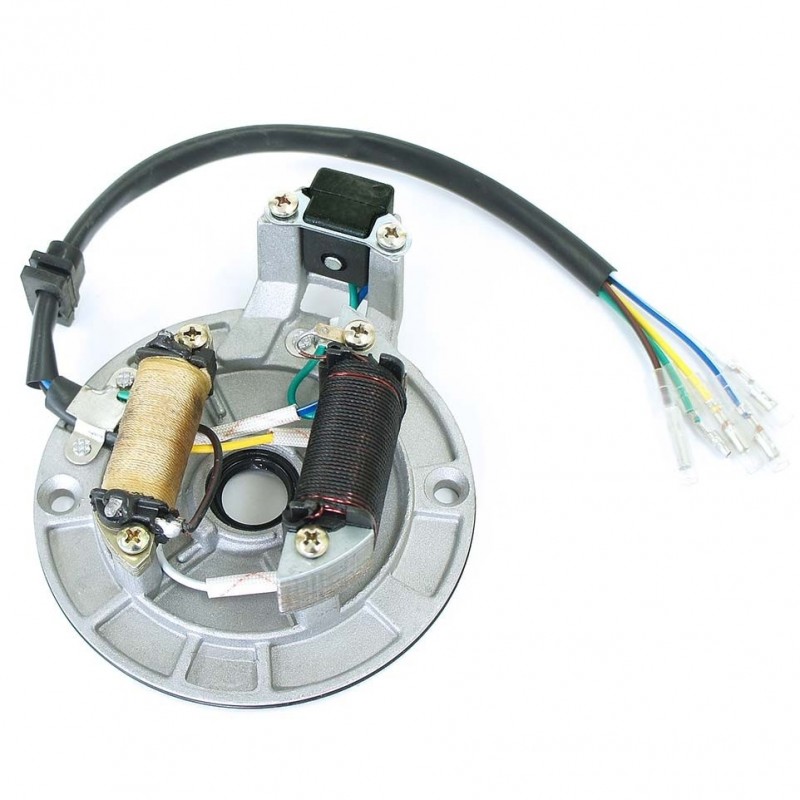  
Magneto Stator Plate
This ignition is available for most motors DIRTBIKE, with gasket, spi is delivered to central and o-ring. It is suitable only for engines without electric starter.
5x son
O-ring supplied
Simmering central provided
3-wire connection for the start-up of the machine

Green
Blue / White
Black / Red
and 2 wires for the lighting

No customer reviews for the moment.
Customers who bought this product also bought:
13 other products in the same category: