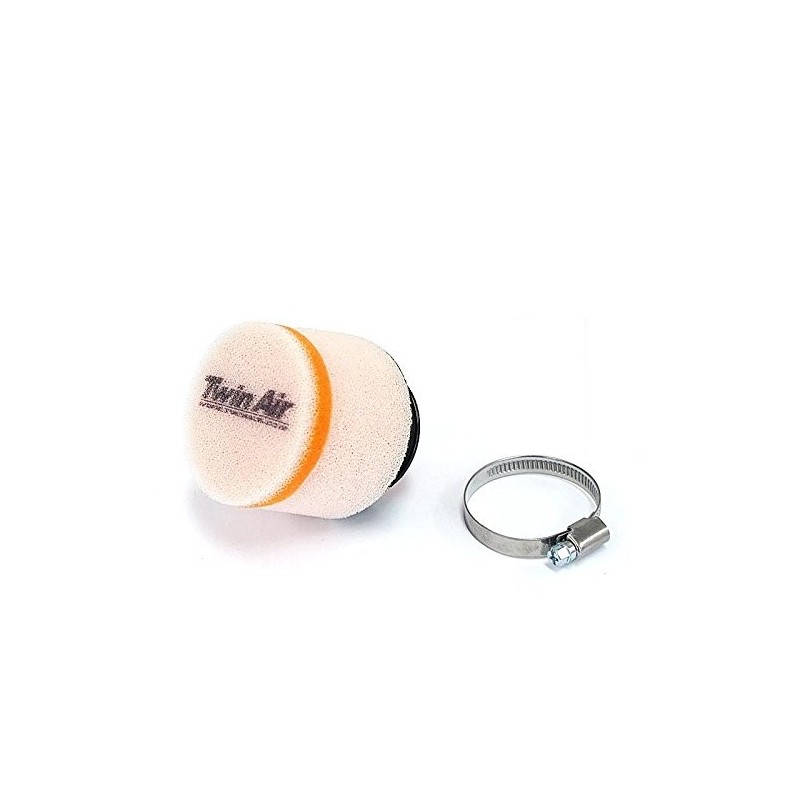  
Air filter TWIN AIR cylindrical - ø45mm
This air filter is suitable for Dirt Bike carburetor. The air filter is one of the most important components for the proper Functioning of the motor! Its task is, in airborne particles and impurities as far as possible to block, while Maximum oxygen into the engine. The foam air filters are washable.

After Drying, it is advisable to spray an air filter lubricant, which allows a better filtering of the incoming air and better separation of impurities.

To ensure optimum Filtration and a constant air flow, there TWINAIR Filter is made of two shells of foam, which are one above the other and welded together.

A first foam layer keeps dust, Sand and impurities. Poet, stops the second foam layer of the finest particles and, simultaneously, promotes the flow of air.

    Shank diameter: ø70mm.
    Head diameter: ø70mm.
    The foam filter.
    Inner diameter: Ø 45mm.
    Terminal provided

I-108076-Great-air-filter-a-universal-t

Tip to Wash the foam air filter:

    Separate the foam from his support, without forcing.
    Wash it with Oil, petrol or white spirit-filled bowl in a well-ventilated area and away from flames.
    Dive in it and press it several times, so that all the dirt from the solvent and is washed away. Dry the solvent gently through the foam to compress without twisting.
    Let it dry and re-oil the foam (AIR FILTER, FLUID), in order to increase its filtering ability.
    The fat keeps the dust well. Do not put too much on, press the foam and absorb the Excess with paper or a clean cloth.
No customer reviews for the moment.
16 other products in the same category: